Dirt Bike Trails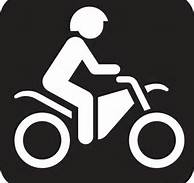 Throw your leg over your Dirt Bike and head out on your custom designed trails!
A family that rides together stays together… Trail Riding is one of the best recreational activities there is. Any Dirt Bike rider knows that trails that have been specifically made with a two wheeled machine in mind can be far more enjoyable than straight fire roads or mud bogs on a 4 wheeler trail.
We know what makes good trail and we know what makes great trail – we will deliver you a trail system that flows and inspires you to ride.
Trails can be designed for the novice rider as well as designated trails for the expert and all in between. Tell us your riding goals – Are you a weekend warrior or training for competition?
The Trail is Calling…
*We also build tracks – give us a call.
Call 301-751-0706