Hiking Trails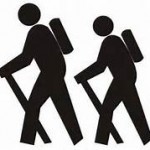 Take a Hike!… I mean this in the most positive way. There is no more natural way to enjoy these great outdoors than by simply throwing on a pair of your favorite hiking treads and heading out on a hike. Imagine hiking on trails designed with you in mind.
Tell us what you love about the outdoors and we will do our very best to bring that feel to your pathway. Hiking is a great way to not only stay in shape on the outside – it keeps your mind in shape too.
What discoveries will you find, right outside your front door? Let us help make this a reality for you, by crafting ribbons of trail for you to enjoy in solitude or with family and friends.
No need to get in the car and travel to the park – lets bring the park-like setting to you!
Call (301) 751-0706