Horseback Riding Trails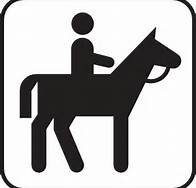 Trail Riding with your Horse is a wonderful way to enjoy nature ~ not only for you it helps keep a horse from getting burnt out, which can happen naturally from being trained in pens or arenas.
If you are a horse lover I can imagine no better way to cap off a busy day than by riding  trails with your friend and create lasting memories of these special rides.
We plan these trails with you and your Horse in mind during the entire process – what type of rider you are as well as your Horses temperament. Making sure there is adequate space on the trail for you and your friend we will craft thoughtful and pleasant trails for you both to enjoy.   We also can create pens and working spaces for your equestrian needs.
Call 301-751-0706