Trail Pros doesn't just build tracks & trails…
Trail Pros RACES!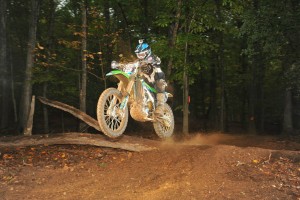 Billy Schlag has been a rider coach for several years. He is always eager to pass on his knowledge of the sport to riders as well as new to the sport parents. Always staying true to the fundamentals of the sport he is able to analyze and pinpoint where a rider is in need of improvement on the bike. Billy's training techniques will help you with everything from body positioning to throttle control. His no frills basic to advanced training is what you need to get the edge on your competition.
In 2013 he started to become interested in off-road and has been having a blast riding and racing off-road cross-country. Being a motocross racer all of his life and now taking on this new discipline of motorcycle racing has given him more joy than he could have ever imagined. He regrets that he was not open minded to this type of racing in his youth.
He now takes his motocross focus and speed to endurance woods as well as Sprint Enduro racing and while it has been a challenge and quite a learning curve, it has provided a fun challenge and that is what keeps him pushing forward.
He closed 2015 and 2016 on a positive note – earning the Championship in the GNCC (Grand National Cross Country three hour endurance races) in the 40+A class as well as the Championship in the Full Gas Sprint Enduro in the Open A Class!…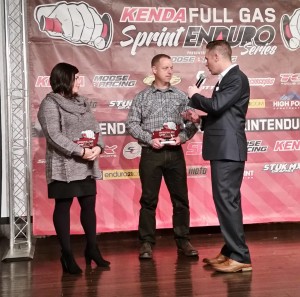 NEWS WORTHY: Anyone that knows Billy knows he truly enjoys the Full Gas Sprint Enduro Series – apparently so much so that Jason Hooper the founder of the series named him Series Ambassador along with his fiance, Nancy Sabater at the 2016 series banquet in Hickory, North Carolina!
He doesn't take that lightly – he continues to spread the word about this fun new series and encourage others to give it a try – he feels it is a great way to get motocrossers a taste of woods racing as well as seeing firsthand improvements on many cross country racers confidence in speed with the fun and flowy cross-tests. Tapping into that speed and minimizing mistakes is key in this race series!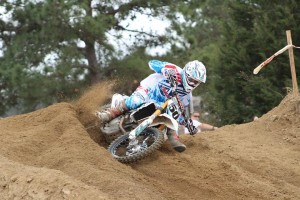 On a special note Schlag also has formed a team for a 24hr Challenge Race in 2015 , 2016 and 2017 which is held in New York each July. Team "TRAIL PROS" has won the Expert/Amateur A/B class,  in 2015 as well as 2016! And Premier Class in 2017!  This unique challenge race presents the team with changing terrain during the darkness hours as well as team work and endurance challenges – the goal is to not only finish but to complete the race with the most amount of laps in 24hrs. His teams have been very successful each year not only in their class – yet, as well as being close to the overall win both years!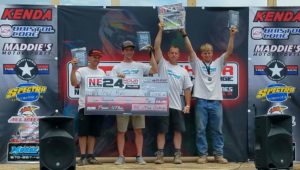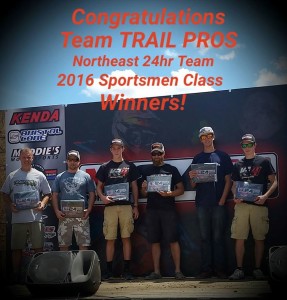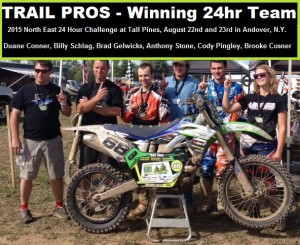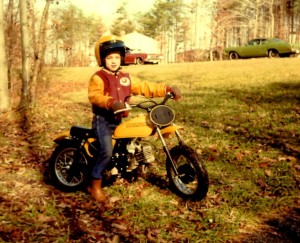 The Beginning: Billy started riding dirt bikes at 6yrs old when his parents surprised him with a shiny yellow 79′ Suzuki JR 50 on Christmas day. It was an unseasonably mild day in Southern Maryland – the perfect sort of day to get a present like a shiny new dirt bike and it was on that day that he automatically took to it – standing up with his feet firmly on the pegs, exploring the front yard from his new vantage point. Little did he or his family know how impactful this gift would be and what journeys it would lead to. A few months later Billy's father was transferred to Louisiana for work. Once settled in, Billy's mother decided she would look for a place that she could take Billy riding. She called a motocross track and they told her Billy could ride there that weekend. Her plan was to take Billy herself because Billy's dad – being an avid fisherman wanted to go fishing, however last minute he changed his mind so they packed up the family station wagon with that little yellow dirt bike in the back and headed for Hideaway Raceway. When they arrived and unloaded they found that this was not just a play ride day – this was an actual race – so they decided to enter him in his first Motocross race – wearing tuffskins and cowboy boots he brought home his first win! He and his family had been hooked – they sold the boat and started a racing career…
Honorable Mentions: Team Green Rider 1983 – 1992 Held a Professional Motocross license from 1991 – 2004 National Number 84, 87 & 101. Designing, building and maintaining Motocross Tracks, Trails, Race Courses for over a decade. Rider Coach teaching fundamentals and skills.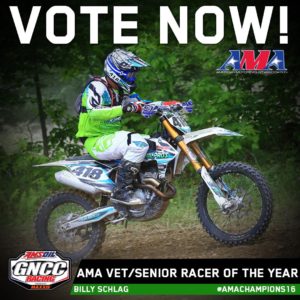 In 2016 Billy was honored to be one six nominees for the 2016 American Motorcyclist Vet/Senior Racer of the Year! 
Please Visit these SPONSORS & lINKS